Book your party with a company that has "Personality"!
I won't just be driving you around. I will facilitate your party. A party on New Hampshire Party Bus will be something to really talk about. Your friends will be sorry they were not able to be along. New Hampshire Party Bus is like your own local pub that you go to with your friends but it's on wheels!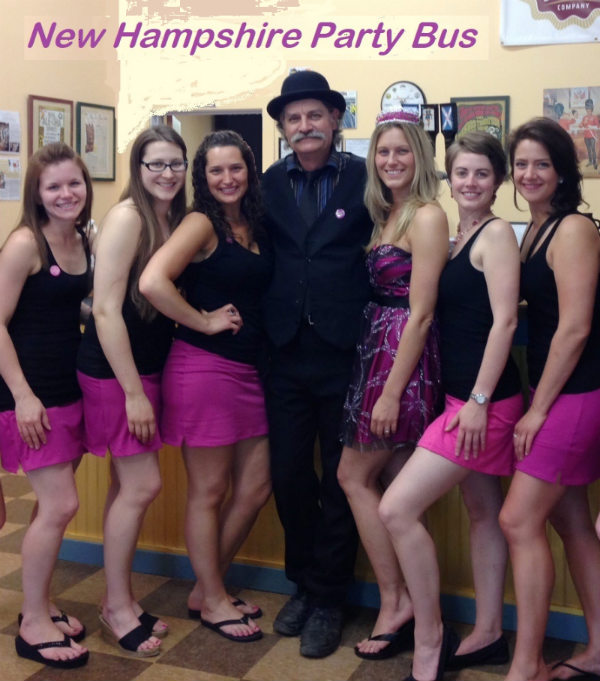 Welcome to New Hampshire Party Bus.
My name is Kelly M. Socia and I am bringing to Southern New Hampshire a formula for the most rocking "Party Bus" service north of the Mass/NH state line. For more than a decade I have been building a party bus business with our sister company Vermont Backroad Tours Party Bus (find us on Facebook) that is unique from all others offering the "Party Bus" services.
At New Hampshire Party Bus Tours our #1 goal is for you to have fun safely. When you commission us to facilitate your party you pick the music, you pick the itinerary. Add food and refreshments and "Let's Party!" No stuffy limo here, just pure fun that's 200 proof!
We will customize your party and can make suggestions of how best to schedule your time to get to the most out of the party bus.